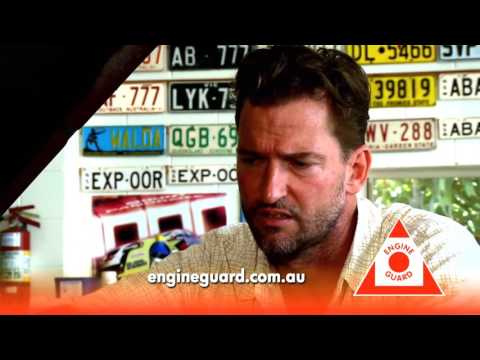 8/8/2016
Thanks again for the unit I received Friday. I was going away the next day so wired it up temporarily as it arrived at 2.30 in the post. We set off at 7am and about 40 kilometers later the alarm went off with high water temp and as I pulled over it went into red on the dash. This managed to save my $4000 recon motor in my BMW. Many thanks for the quick delivery. Regards, Bruce
NEW! Check out the Installation Videos (3 Parts) – CLICK HERE
ORDER the most popular model – CLICK HERE $99!
Don't risk it. Protect it today. It's insurance for engines!                    
Factory temperature gauges fitted to most vehicles only show LARGE temperature changes- typically in three stages being 'COLD – OK – OVERHEATING'. Actual engine temperature can change between 90°c and 110°c (194°f and 230°f) and the needle may not move despite the engine overheating! This is designed to give you 'peace of mind'. Unfortunately, it can also go from "OK" to "OVERHEATING" in seconds – causing expensive engine damage.
The same applies to vehicles with a warning light and NO temperature gauge. You may see the light, but by then, the damage may be done!
Even mild overheating can cause serious problems. Most modern engines use lightweight materials and some have greatly reduced durability at 'higher than normal' temperatures. With Engine Guard, you can monitor small changes in temperature. This gives you an opportunity to reduce loading or speed, or possibly stop and check the engine BEFORE overheating occurs.
The Engine Guard uses a completely separate sensor and an accurate digital display- completely independent of the factory temperature gauge. This will enable you to see changes in real time- quickly and accurately and avoid engine overheating. YOU set the audible alarm to warn you if the temperature is higher than normal. You can just relax and watch the road- and that's got to be safer!
An engine overheating alarm that is compact and easy to install
Compact display – fits flush on the dashboard or surrounds. Most other systems have large display units that cannot be fitted this way, and must be installed either on top or under the dashboard. The Engine Guard uses the latest microprocessor technology making the display unit both more compact AND more accurate. Installation of the aftermarket gauge is simple- no special tools or skills required. The Display Unit uses an advanced adhesive backing, so no drilling/screwing into the dashboard.
The Sensor is also a simple bolt-on design that is quick to install and versatile- the sensor can monitor virtually anything within the temperature range 0°c -125°c (32°f – 257°f). The Sensor can be located in many locations such as on the cylinder head, thermostat housing, sump, on the gearbox/transmission, oil filter, etc. See the User Manual for suggestions!
The audible warning buzzer is separate from the Display, so can be either hidden behind the dashboard, or the wires can be extended to relocate the buzzer closer to the driver/operator or in noisy environments.
It can also be used to trigger additional cooling fans, water injection, etc. In industrial applications such as generators or water pumps it can be used to shut down and engine overheating. It could even be used on a refrigeration plant to warn if the cooling system is failing!
New Standard Features on ALL models:
Automatic alarm set-point adjustment- making it easier and quicker to calibrate the system. Just install the system and operate the vehicle or machinery for a week or so and the highest engine temperature will be recorded. Then use the in-built memory function to transfer the highest operating temperature over to become the alarm set-point- this is as simple as pressing and holding the set button! Just increase by a few degrees to give you the best possible warning of engine overheating.
Displays either Celsius OR Fahrenheit.
Audible alarm test on start-up (optional).
Displays both input type and set-point on start-up.
New Model for 2016!
Engine Guard model EG01/3 – Digital engine temperature alarm with single bolt-on sensor (INPUT 1) with user programmable second input (INPUT 2), either:
Digital volt meter with optional high or low voltage alarm. Measures voltage in a range between 0v DC – 33v DC. The alarm set-point is user programmable for high or low voltage alarms. Great for dual battery set-ups (warns of overcharging or discharging that can cause damage to batteries), alternator monitoring, starting battery condition, etc. Simple to install- a single wire (supplied) can be connected to a voltage source using the same earth/negative as the Display. The voltage is then displayed on the digital display as INPUT 2.
Low oil pressure alarm – connects to the standard oil pressure switch circuit (most vehicles use a single wire/normally closed system) and will trigger the buzzer when the low oil pressure warning light is illuminated.